Student Lofts
Student lofts address the necessity for superior storage solutions for youth bedroom furniture. Space-saving furniture like student lofts offers practical and innovative storage solutions. Due to the size of most youth bedrooms, vertical chests are perfect for efficiently utilizing small bedrooms and by going vertical more floor space is left. Student lofts are one of the most multipurpose study, sleep, and storage solutions.


Shown above is a student loft in natural finish which encompasses design features such as front and back dovetailed drawers, routed drawer fronts, birch hardwood construction, and bead-board moldings.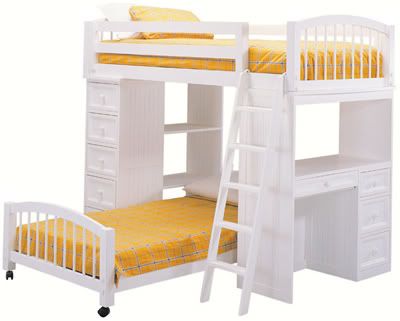 Here is the same student loft in white finish.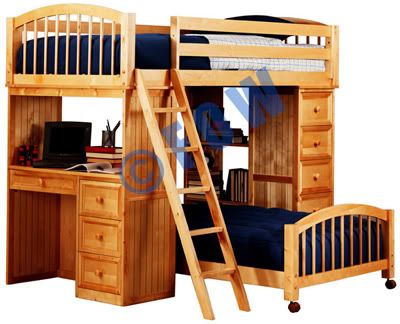 Here is the same student loft in pecan finish.




Finally, here is a student loft in a warm cocoa finish which boasts hardy, traditional profiles of classic mission designs with the same features as the student lofts shown above.


The top bed as well as the bottom bed of the student lofts has wood slat rolls thus doing away with a box spring. All of these student lofts can be ordered with or without the lower bed. Each features a vertical storage chest with 5 drawers, bookcase shelving, desk with a pullout keyboard tray and 3 desk drawers. The chest with shelves and the desk can be placed on either side depending on what the preference is. If the student loft is ordered without the lower bed, then the desk can be turned inside. The bottom bed features casters for easy mobility. The top bed features guard rails.
How is the quality of these student lofts? Here are some quality features in greater detail: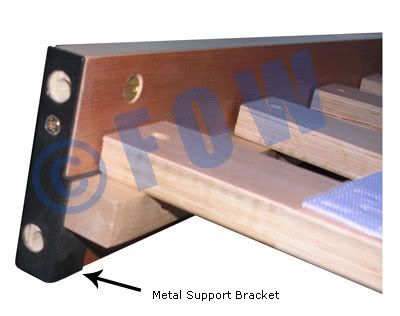 The bottom bed as well as the top bed from the student lofts feature metal bracket supports on ends so the barrel bolts rest on metal and not wood thus reliving some of the pressure on the wood.




Shown here are the actual barrel bolts about to be inserted into the bracket supports.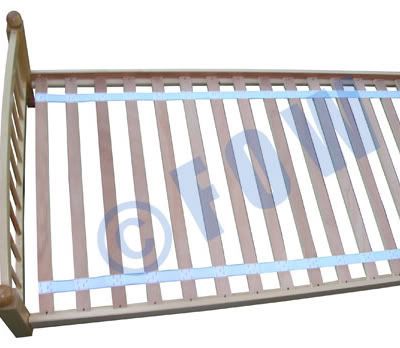 Both beds of the student lofts have a slat roll with canvas stretchers and 2 screws per slat. By having a slat roll the box spring is not needed. The slat roll acts as the actual box spring.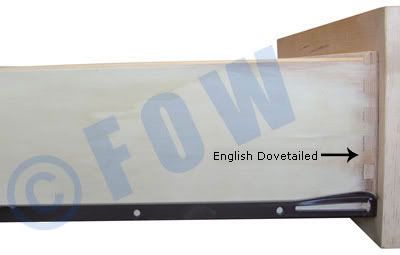 The drawer fronts and backs of the student lofts are English dovetailed. The English dovetailed joint is the strongest joint that can survive the constant pull of opening and closing the drawer repeatedly for years to come.




The drawers are center supported as well as corner blocked for added reinforcement.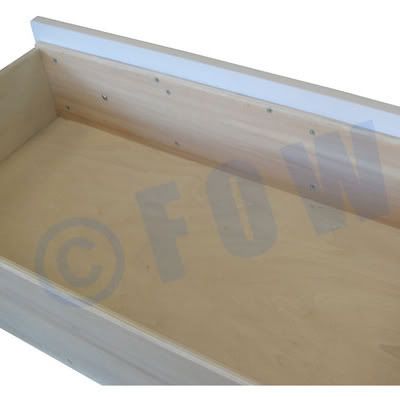 5 part drawer box construction with the front panel screwed, not staples or glued, to the drawer box.




Side-mounted, metal drawer guides with automatic drawer stops.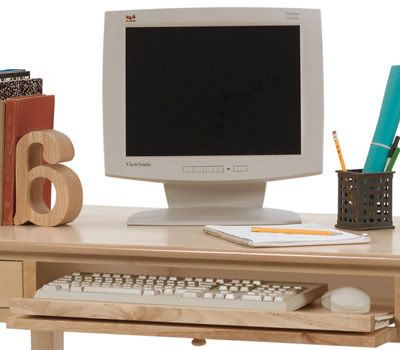 Each student loft features a pullout keyboard tray.
To purchase these products go to FOWfurniture.com