Modular Room Dividers/Bookshelves/Wall Units




Shown above is an exceptional piece of furniture made from wood veneer and shown in a wenge finish. It looks pretty simple but this modular unit is much more than meets the eye. This unique system presents a new meaning of "playing" dominos. As a matter of fact you could even call it LEGO furniture because of its capability. If you prefer, you can flip and flow multiple units to create any furniture you like. Use is as simple TV stands for your latest plasma or LCD television set. Stack up a few of these modular units to create a custom room divider that's perfect for your room of choice. Stack them up to create a unique wall unit system. As you stack these units use the hollow shelves as bookcases. It's like designing your very own furniture for the specific dimensions of your room.



Here are 2 modular shelving units stacked one of top of the other.




Here are 3.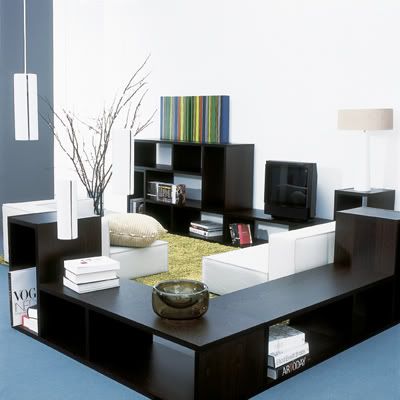 Here are a few scattered around the perimeter of the room. As you can see, here they are used as bookshelves, cocktail tables, and TV stands in this room setting.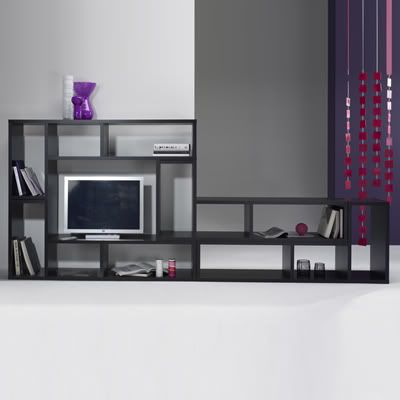 Here are 4 stacked up and used as an entertainment center.



If the finish above is too dark for you, here is the unit shown in pure white finish.




Here are 4 stacked up.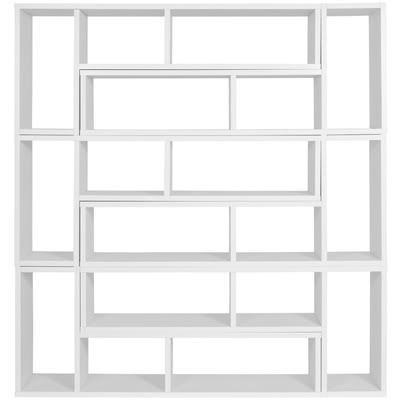 Here are 6 stacked up.



The same 6 used as shelving and bookcases.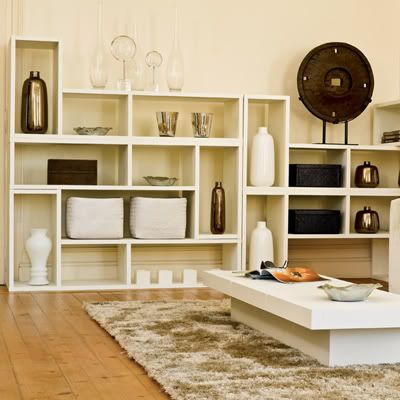 Another room setting.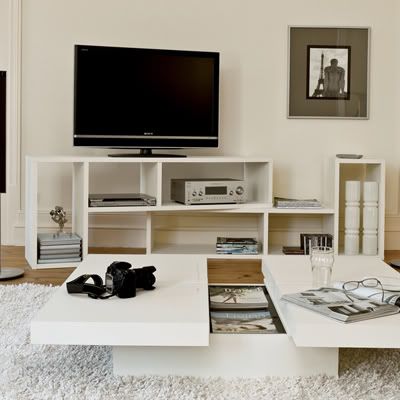 2 units angled and used as a TV stand.


Now, I'm sure you can realize how much you can do with this seemingly simple piece of furniture. Piling and flipping this modular system creates a stunning effect for any space in your home. In a way, it's a shelving system on steroids, so let your imagination fly.

To purchase these products go to FOWfurniture.com